It relates to an entire business strategy.
Our MIO cloud based software acts as a single repository to bring your sales, marketing, and customer support activities together, and streamline your process, policy, and people in one platform.

Why businesses choose MIO system
MIO has increasingly proven to be the best technological asset that companies can invest in. With the prominence that the cloud MIO software has been gaining over the years, and the ease with which MIOs can integrate with other applications that businesses generally use, MIO systems help implementors cover every aspect of their business cycle with an increase in sales & marketing returns, all while helping them cut down on their costs.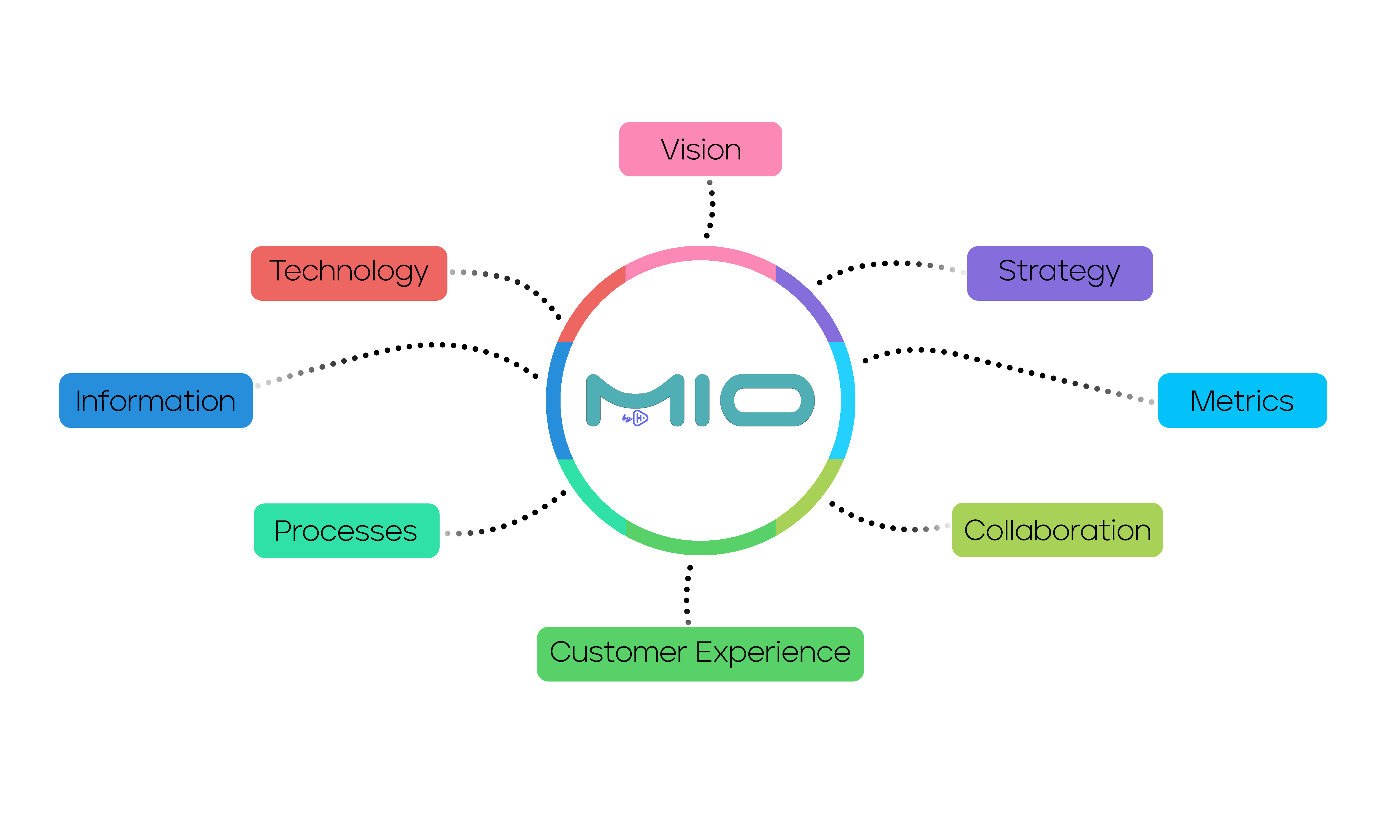 Watch out for these indicators
Whether you're a small business looking for a place to store information and have it accessible across multiple devices, or you're a large business wanting to manage customer interactions and focus on improving customer satisfaction, eventually you're going to need Cloud MIO software if your current process is unable to find solutions to these pressing problems.
Getting answers to the most basic questions
Ask yourself if you can get quick answers to the most basic questions like these – What's my number of customers and how many did we win/lose in the previous quarter? What was my revenue last month? Who closed the most deals?
Checking the entry of incorrect data
Bad decisions come from bad data. Failure to check the accuracy of data entering your system is a real cause of concern. Once you have a validation scheme with automated data entry, the inflow of incorrect information can be prevented before it causes you any trouble.
Connecting with customers and prospects
Customers can come from a variety of mediums—websites, social media, phone calls, etc.— and only a multi-channel communication system can bring them closer to your business and lets you cover all customer touch-points that are relevant to your selling process.
Personalizing marketing efforts
Your marketing endeavours can simply go down the drain if your methods are not attracting prospects to try out your service. Tasks like sending out promotions, newsletters, etc. can be personalized to ensure that it connects with every customer on a personal level.
Bringing teams together
When every team is an island of their own, it becomes a massive bottleneck for any organization to grow. Real-time customer information cannot be shared across teams which in turn affects the way you serve your customer needs.
Who uses a MIO CRM system?
MIO customer relationship management systems can be easily customized to meet the specific needs of any business type and size. Start-ups, large enterprises, and verticals like real-estate, healthcare, insurance, legal, media, restaurants, travel, banking, tax, freelancers, and non-profits all can use a MIO customer relationship management software for increasing their sales, marketing, and customer support efforts.
B2B
From managing an account's contact information to staying up to date with business deals, payments, and reports, B2B companies do best with a sales MIO CRM in place. It helps them create a common platform to keep their partners, vendors, and other stakeholders of their business in sync with each other.
B2C
B2C companies have shorter customer life cycles, and they typically require a solution that is more direct and less time-consuming. A multi-channel MIO CRM tool with features like lead management, sending out instant surveys, marketing automation, etc. helps B2Cs reach out to their customers more easily.
SMBs
SMBs aren't small and medium businesses but smart and modern businesses. There's no truth to the common misconception that cloud MIO CRM is too expensive and complicated for SMBs. By being a great technological leveller, small business MIO CRM systems provide SMBs with a level playing field and the ability to compete against the bigger players in their industry.
Enterprises
With advanced MIO CRM features like workflow management, advanced analytics, territory management, sales and marketing automation,  enterprise MIO CRM system can help reduce the time salespeople spend on mundane tasks, have more time to concentrate on their customers and unify their operations across multiple geographic locations.